Introduce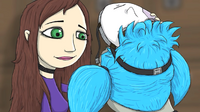 Hello, I am FredCat100, but you can call me Fred, FredCat, or iFredCat as well.
Well, please be aware that I am deaf person - I was originally a hearing person when I was baby. 'twas a high fever that take my ability to hearing anything when I was merely six months old. So please don't be feeling sorry for me, as I am already over with it by the time I reached my teenage.
Ergo, I apologize to anyone who have a hard time to understand what my comment saying. To be honest, English is my second language - my first is American Sign Language.
I am on the second year of my third decade, as of my birthday was on April 7.
NguyenAnhLam (Alternative: AnhLamAL[1]), commonly known as "Anh Lam", is my admin partner (Japanese word: パートナー). Though I was here first, I let him take the admin title. Then he gave me Content Moderator without warning. And due to me born under Aries Sign and him under Aquarina Sign, we worked together very well.
As of April 12, 2019; I was bestowed a message that I have to accept the Administrator promotion and I thought on it. It seemed like my instinct and I only had one choice; accept it. I am now an Administrator.
As of August 26, 2019; I was bestowed a message that I should accept the Bureaucrat so I can cover Anh Lam's duty in his absent. I immediately accept his offering, but I also wish for him to keep his title as well due to be more fair while we are in the charge.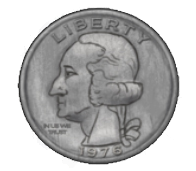 My Effort
As I have noticed that several articles were violated and reverted with little to no information return. So I went ahead and mined the old edits in the history of these articles, like Ashley Campbell and Lisa Johnson, for example. I also added a couple informations in Larry Johnson, such as corrected Sally Face's name and add in Larry's father name since they were related in the family name. So I didn't want to leave that out of the articles.
I was the one made the redesign on the main page, lest my effort was as an amateur.
On the small note, that page has improved by 008 along with many details of site's redesigns. Please be sure to honor 008 for her efforts.
Since I became this wikia's Content Moderator, I did most of the work to cover all the necessary stuffs on this Fandom. 'twas due to me having more experiences and knowledges of what to do around them previously.
Anh Lam have reminding me that I am actually a leader due to my edit works, right decisions, and accept various changes in the Fandom. But still, I considered that Anh Lam and I are on equal level of the leader, not because we are Bureaucrats, it's because of our experiences in other fandoms up-to-date.
I am currently using a sandbox only to cover up the Memories and Dreams details - be aware that it can spoil the surprise behind the episode if you are not prepared. It covered a majority of the puzzles in that episode. You have being warned!
Strength
I am able to correct the grammar for most of the time. (Please pardon my error on this sentence.)
I am able to building the infobox/profile on the articles, as seen on Gear Boy.
I am able to using Content Moderator power to put the templates and some articles in protections, but for good reasons only.
Weakness
I cannot put in the images since I am using iMac.
I cAnñ0t b3co|\/|e 4n adm1n du3 tœ my Stær Sįgn - Arięs, 7he Fîre.
However, I was given the power of Content Moderator without warning, but there is nothing I can complaining about.
As of April 12, 2019; I had to accept the promotion to keep the Fandom site under control in Anh Lam's absence.
Tips and Advices
How to regain all the informations of that articles
If you have seen that the article had been vandalized and reverted with so little to no informations. All you have to do is to check the history of that article - Like I did with Ashley's article, returning all those stuffs that previously removed.
All I asked you is to read each change the article was making to find the correct one, then click on "Edit" to enter that detailed information you have find. And if you have anymore extra information to that article it lacked, you can extending it, then you can post (er, publish) it to restore that article to its former glory.
Others
Terms of Service
Please be sure to visit this article to learn all of the rules in this Fandom. And yes, I plagiarized it all from Granny Fandom, where Anh Lam worked as an administrator, but I changed the length of administrator's inactive and Anh Lam changed the creator name (which I overlooked).
Also, with Anh Lam's suggesting of accept the new users as the administrators, I had to create "Registering to become staff" in order to meet the condition of be able to register them.
Some Trivial that removed previously
Sal Fisher
This trivia is indicting to the first line of trivia in Sal Fisher Trivia section. Hence the double bullets.
Dr. Enon
Question?
If you have any questions, feel free to ask me on my talk page, and I will be see to it.
Notes
↑

This account is his alternative account, only when he cannot get access to editing the articles due to the heavy site trafficking.
Community content is available under
CC-BY-SA
unless otherwise noted.